Honestly - it's disgusting, the way bookshops at Christmastime are filled with people WHO DON'T READ BOOKS. Could they not buy the Guinness Book of Records in Tesco's? Or Centra? Or HMV? I defiantly sat in the midst of Bedlam (or; Waterstones) and read A Christmas Carol ... at least until I had to go help my brother pick out clothes. I'd be a great girlfriend, if my boyfriend was gay.
In an effort to convince
jocondite
that the Irish are mad about hairbands with bows, I provide pictoral proof! (Not that it was, uh, necessary. Or requested. I just felt like camwhoring. I also feel I should celebrate the fact that out of a hundred euro, I only spent a tenner on myself. Go altruism!)
Okay, so this is NOT ACTUALLY a bow. On the other hand it was a euro fifty and looks like something died on my head! It's all good!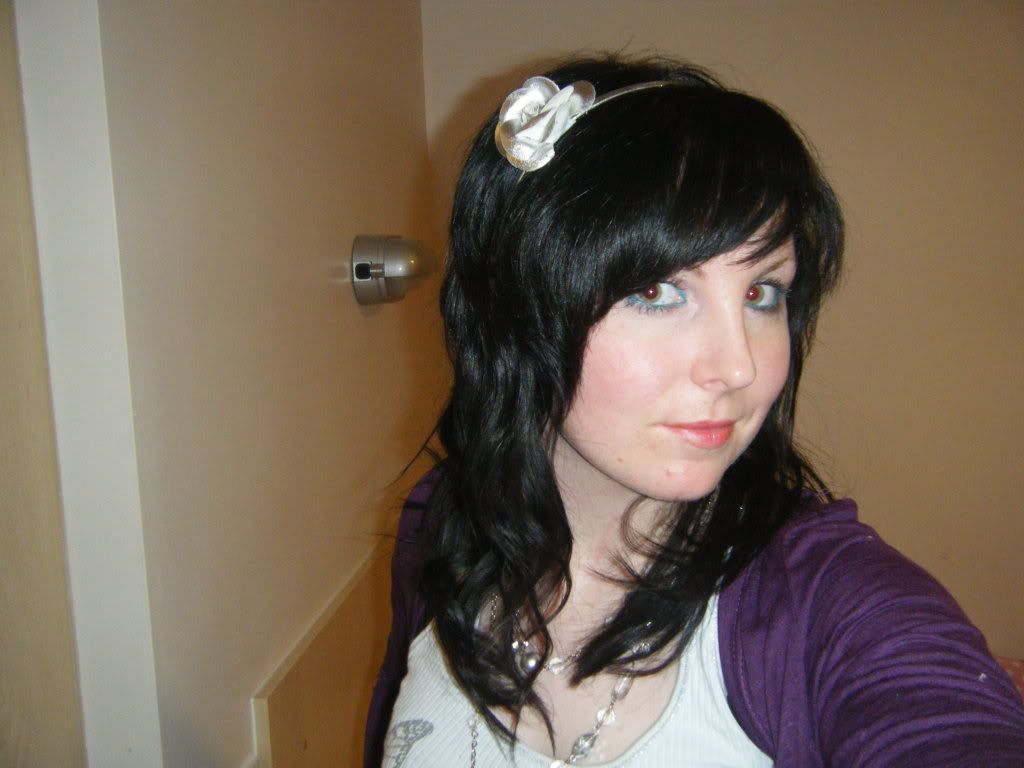 This is sickeningly cute. I went down to the shop in this and my pjs; I could tell everyone wanted to be me. Or wondered why I hadn't got dressed, whatever.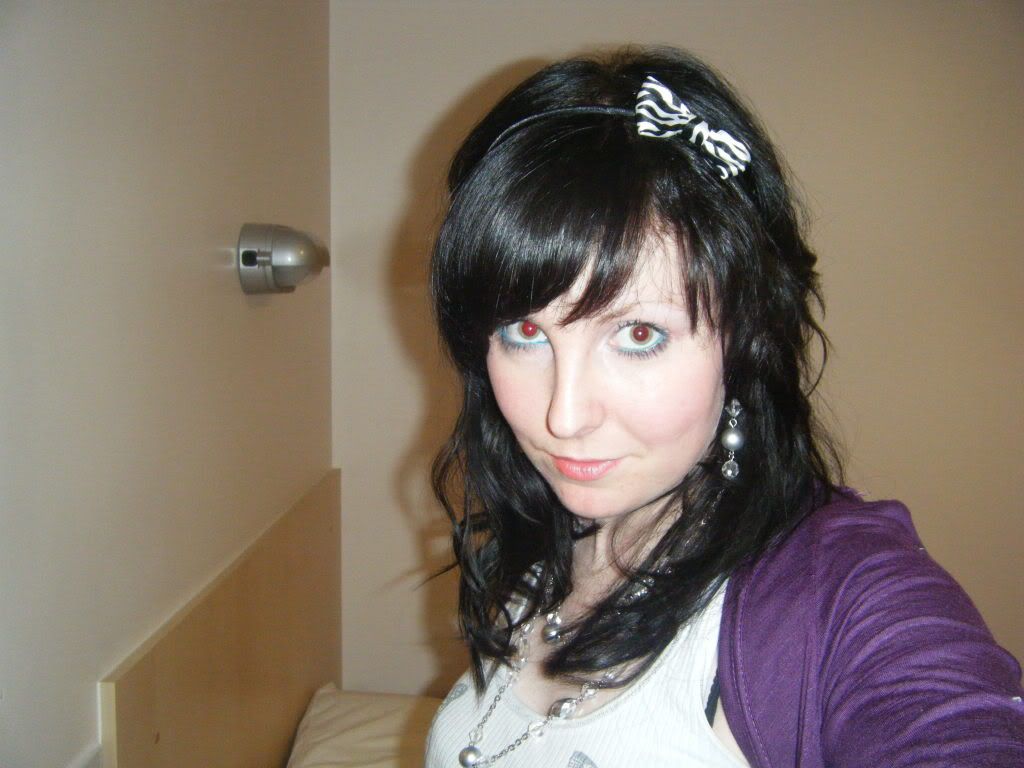 Myspacing at its very, very finest.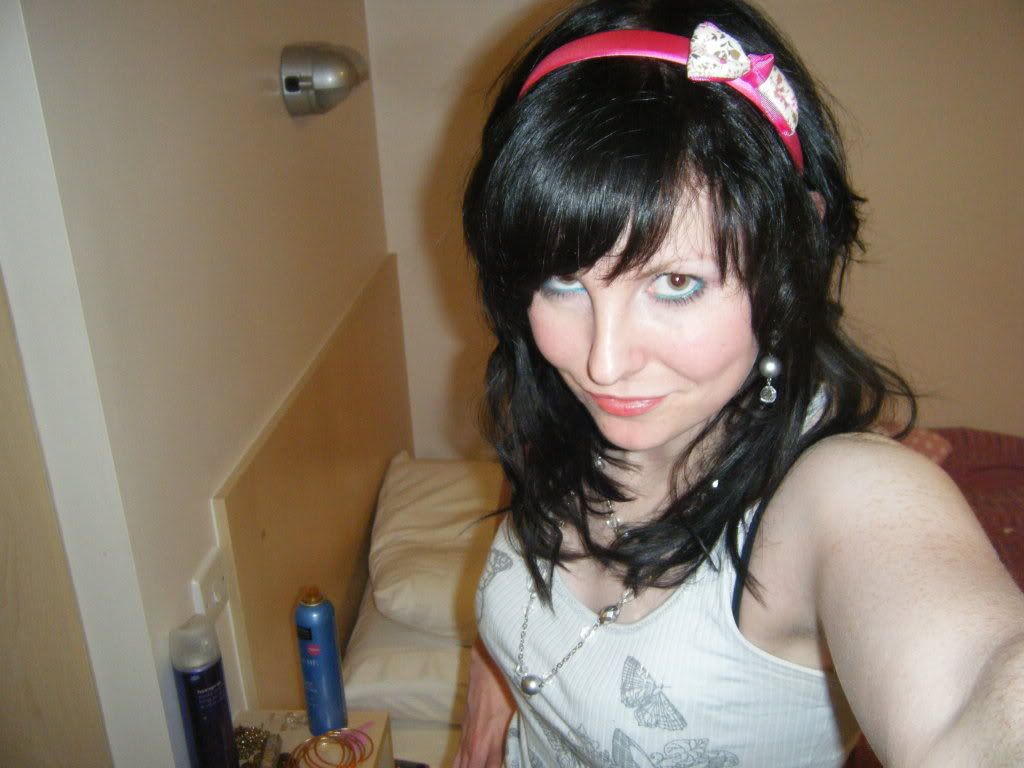 And again! Because look - on my optimistically-named beside table, there is change! Also known as money I did not spend! REGARD. This does not happen all that often.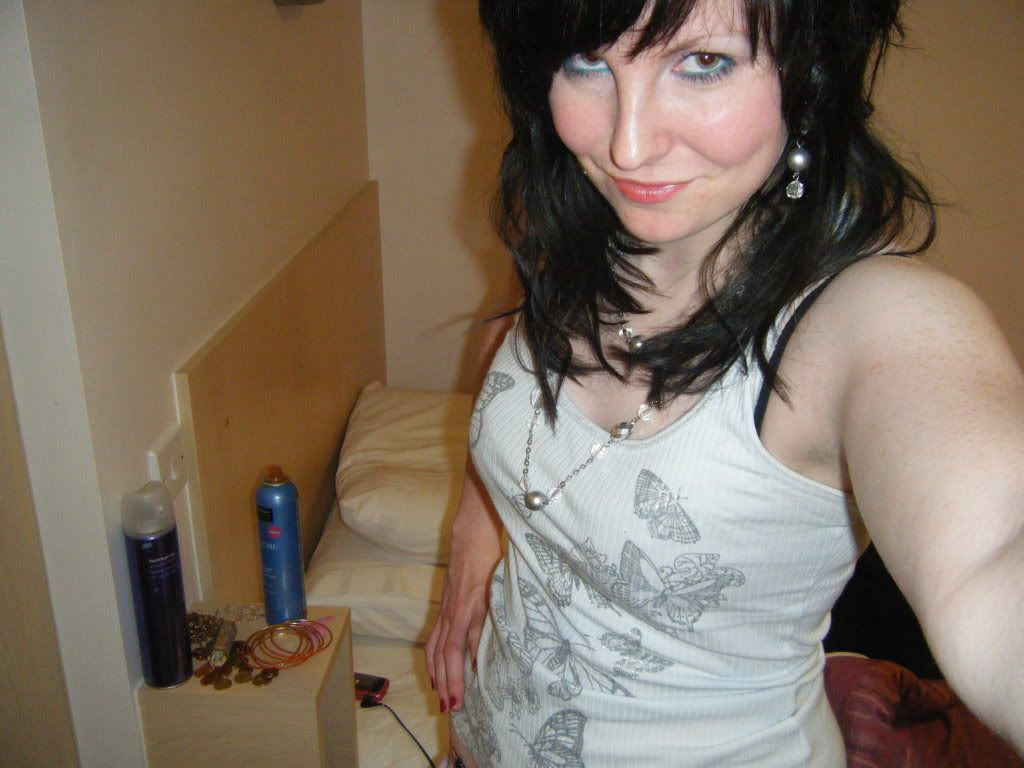 My eyeliner is awesome, is it not? (It had better be, anyway; it cost significantly more than a tenner.)
Well, I have promises to keep and many presents to wrap before I sleep ... at least I have Haribo Golden Bears to sustain me.
Current Music: love lockdown // kanye west