It's that time again ... that time when I foist my art on the world and/or hapless recipients.
For
wildestranger
's (belated!) birthday, I drew Regency!Brendon and a snooty young lady. It's based on her to-be-finished-for-BBB-yay! Brendolina fic.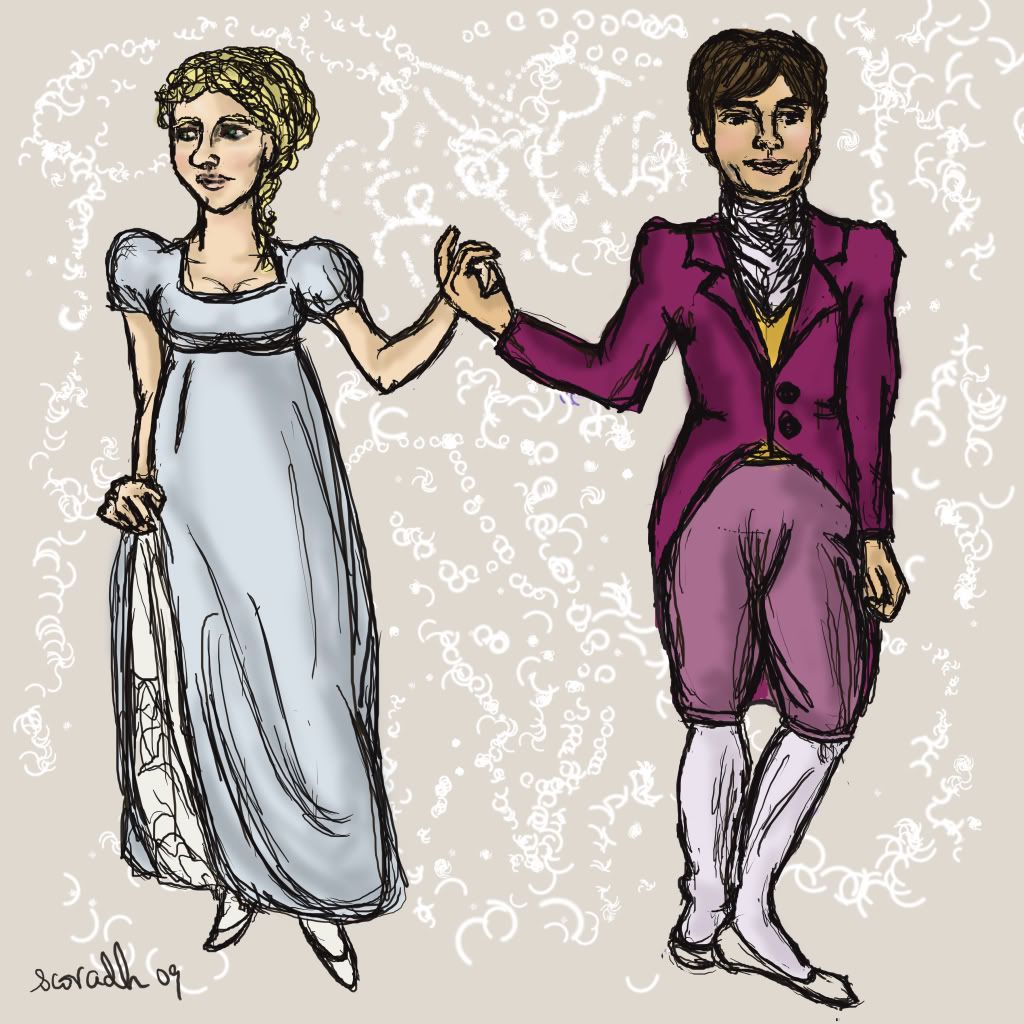 For
backinblack
I drew a SPN picture, because she is so good at ~sharing. *winkwink*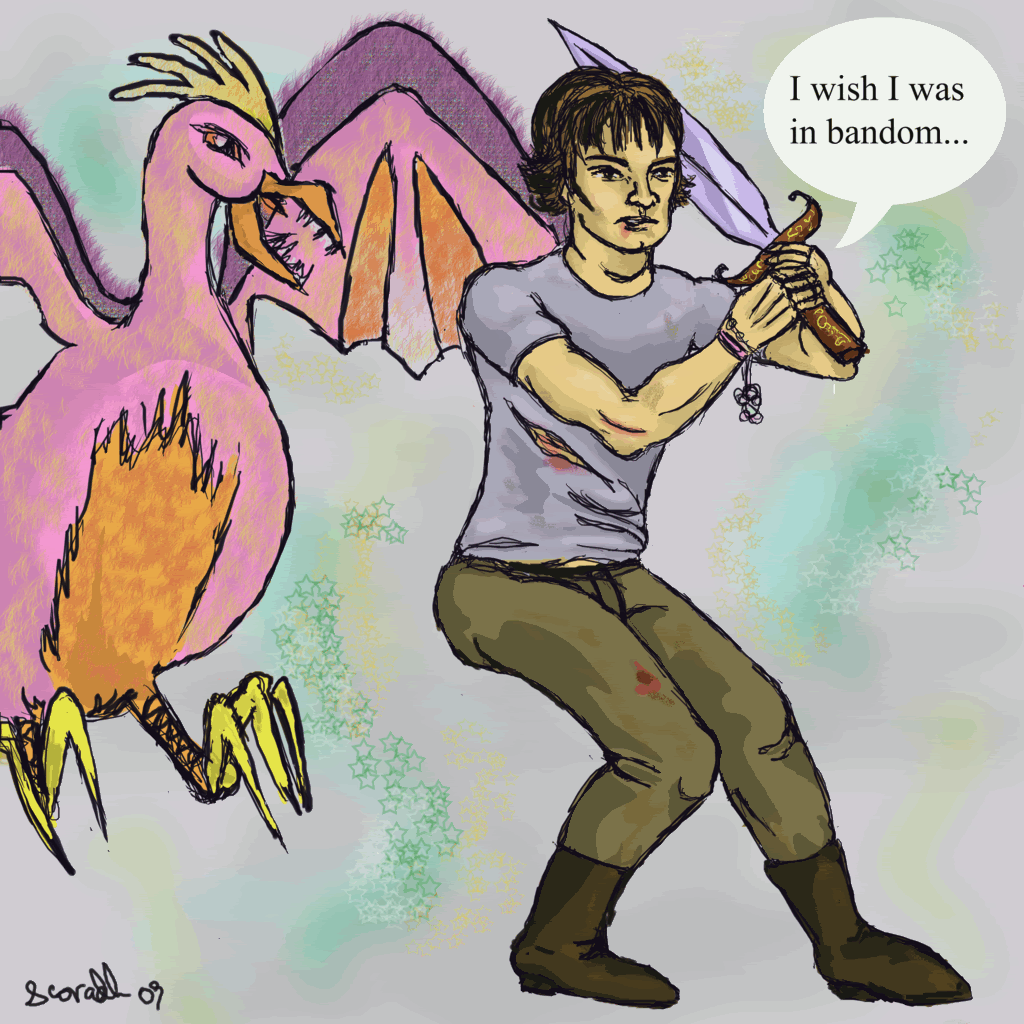 I've never seen SPN, so don't tell me if there's no giant evil pink chickens or Elvish swords or special evil-battlin' boots - because I just don't want to know!
Then I drew a bunch of things based on awesome fics I've read lately, which might have been a fitting tribute if it wasn't, you know, for the fact of me drawing them.
These are inspired by
sunsetmog
's fic,
Thereafter You Have It
.
I guess this could be the view Spencer has when he checks up on Brendon and Annabel at night. Probably early on - maybe the first time he sees her? - because she turned out waaaaay smaller here than I intended. OOPS.
This is the polaroid Spencer carries around in his wallet and shows to taxi drivers when drunk. You know. In my mind.
This is inspired by
softlyforgotten
's birthday fic for ME,
Just a Teenage Douchebag, Baby
. (Which I incidentally called something COMPLETELY DIFFERENT in my rec post, because I'm a total douche.)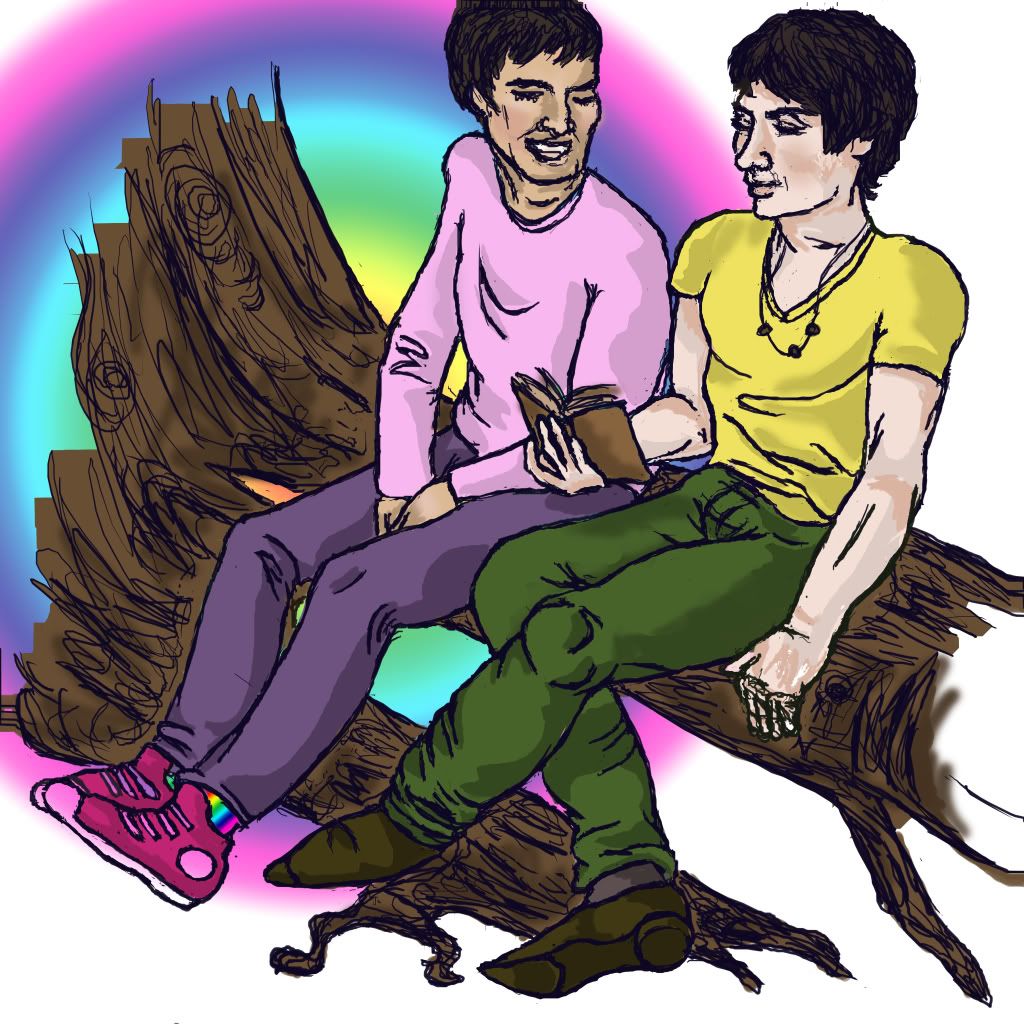 This is The Tree. It's a fantastic image in the story; not so much here. The giant rainbow radiation circle was an accident, but it was better than all the other backgrounds I attempted, so. I like the way Brendon turned out in proportion to how much I hate how Ryan turned out, alksdjfhslkjlfhdlkj.
And finally, this is inspired by ANOTHER birthday fic,
blindmouse
's
The Lamp Eater.
Sorry, J, you always get the brunt of my 'experimental' drawings.
So, I like drawing and it's fun to have something to show my mom. (SHE thinks they're wonderful.) I was thinking of signing up for BBB art, but only if people think it's actually something worth getting. I'll keep drawing regardlee because compared to writing, it's hella relaxing and easy to do, but I want to contribute more to bandom. Ergo! A poll.
To fanart or not to fanart?
Pretty sure this is anon, so be honest!
Current Mood:

busy
Current Music: muzzle // the smashing pumpkins