Skyehawke has a sense of humour after all. I paid a visit to my profile page today (it was feeling lonely, it won't stop calling, it was my duty of care to greater society because, quite frankly, it's a danger to itself ... where was I going with this?). It had changed all my genres to Horror, something I abhor without respite, except for "Dancing With Angels," which was exploring a new side of itself as a PWP (ha! I wish!) and "Sob Story" -- arguably the only thing I've ever written with a view to being quite seriously angsty and dark -- which had sold up and moved to a new city, full of bunnies and pink butterflies and "Humour." I ask you.
Well, all right, other people too (if you've DARED MY WROTH and come this far). But you'd better read this first. I'm warning you.
I'm no mangaka, here's why.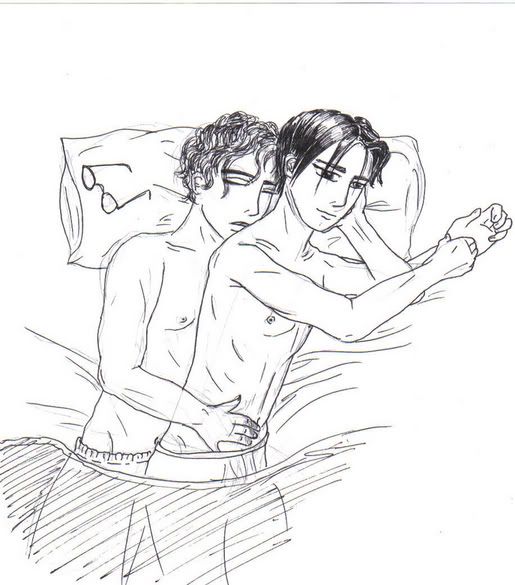 The daft thing is, K's the one who hates large pics 'coz of dial-up. Eh well.
In all fairness, what they are doing is not what they LOOK like they are doing. See side of packet for more details.
James has definitely injured his accessory nerve, his deltoid is that depressed.
Ever wanted to know why I LOVE computers? Because I can't spell and my punctuation sucks, obviously. Shazzam.
Current Mood:

artistic
Current Music: "The lover after you," Savage Garden